Meet some New Additions – Exclusive to Hughes Models Worldwide
Mini – Amy & Megan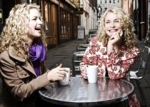 These identical twins are both drop dead gorgeous and Olympic class athletes. They are ideal for young fashion and sports wear with fabulously curvaceous figures. Could be a great gimmick for a Young Fashion Launch!
Dress size 10 (UK), Height 5ft 7ins
Click here to see more pictures of the twins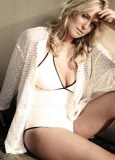 Midi - Zoe
A striking and curvaceous blonde sophistocate, equally at home on the catwalk as in front of the camera. Zoe adapts easily from City Chic to Country Casual. Every plus size client's dream!!
Dress size 14-16UK, Height 5 ft 10 ins
Click here to see more pictures of Zoe
Maxi – Grace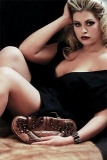 A familiar face on TV's "This Morning", Grace is full of bubble! A blonde in her 20s she is a real woman with curves, a wonderful smile and a great personality.
Dress size 16UK, Height 5 ft 9 ins
Click here to see more pictures of Grace