Dear Reader,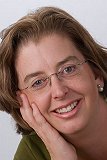 Happy New Year!
Let's do our best to prove them wrong about 2009!
And one way of doing that......
If you employ one person or more, you really need to attend the seminar that I am giving with Rebecca "HR and H&S for small businesses – What's the point?" at the Red Lion Hotel in Henley on 4 February 2009.
As an HR expert I would always recommend you attend to find out how to avoid the most common and expensive mistakes in dealing with people issues. But it was only when I heard Rebecca Russell talking about Health and Safety and the fines involved for infringement – up to £20,000 a time! – that I became worried about the H&S side of things – on behalf of my clients! Rebecca presented a dry topic in an understandable and immediately applicable way, so that all attendees understood what their exposure was and how to minimise it.
Most of the entrepreneurs I know have a corporate background and have a common sense approach to HR, with a contract cobbled together from what they had when they were last employed. Many feel, often with reason, that they can deal with any people issues that arise, as they have seen it all before in their previous lives. However, they often fail to address Health and Safety, most choosing to ignore it, hoping it will go away!
What gets me for instance is that if you get inspected by the HSE after an "accident at work" - and that's quite likely if the person went to hospital – then every aspect of H&S which is wrong or missing could be subject to a £20,000 fine per breach: no written H&S policy FINE; no accident book FINE; no H&S training FINE; no fire alarm FINE; no fire drill FINE; and so on. The fines can all mount up to a considerable amount. You can't insure against it – except by making sure you have health and safety covered. Scared me witless and I don't even have employees!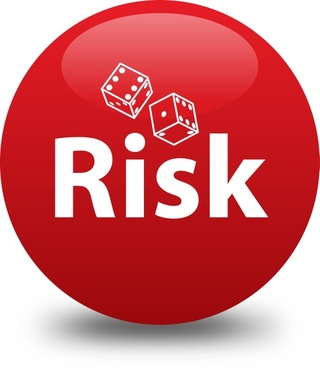 So five reasons to attend this seminar, whether or not you employ someone are:
For peace of mind that nothing will turn around and bite you because you have forgotten some hidden piece of legislation

For control of your bank balance – don't spend money on fines that you could have avoided, especially in the current economic period – I can't afford £20,000, can you?

To care as a human being for the people who work for and with you, be they sub-contractors or employees.

To be able to identify the priorities for action and where the (always) limited budget is best spent.

To know who to turn to for advice and hands-on action if things do go pear-shaped.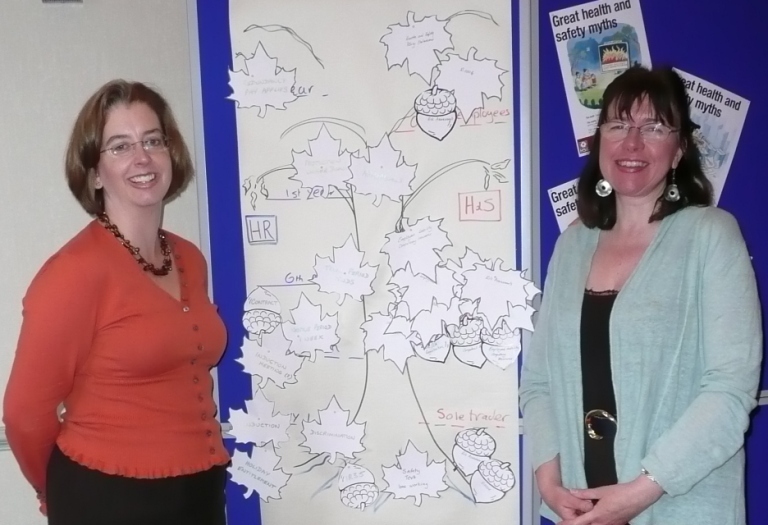 "The best value seminar I have been to. I came away with four action points, and I don't even have employees!" Ms G.A., Voice Coach, sole trader
"I didn't realise the H&S implications of me working on other people's premises – my eyes have been opened!" Ms C.S., Landscape Gardener, sole trader
"I thought our contracts and policies were robust until I heard how the law has changed recently. Our information is five years old and we will need to redo everything to comply and reduce our risk of getting sued!" Ms C.F., Office Manager, business with 16 employees
Our next events are:
04 February 2009 at the Red Lion Hotel in Henley

08 April 2009 at the Abingdon Four Pillars Hotel
10 am – 1 pm £25 + VAT (including buffet lunch)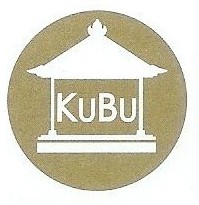 We are delighted to have a Gift Certificate for our business card draw at the Henley seminar donated by Kubu Spa. KuBu is a city spa offering unique and authentic relaxation 'rituals' based on Balinese traditions. Located in the centre of Henley-on-Thames, KuBu is discreet, indulgent and luxurious.
So you have the chance to do something for your wellness as well as your Health and Safety!
Visit our Events page and book your place now using Google Checkout.
All newsletter readers are entitled to a 15% discount, payable when you attend the seminar. So you pay only £25.00!!
What are you waiting for? Book your place now!